BOOK A LIMO
Make an online reservation for your next event or party
Book Your Ride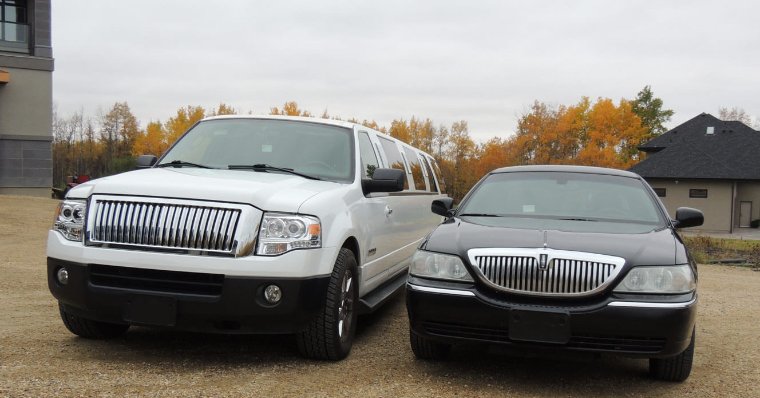 All you need to know about limo transportation
A limo is a luxurious car, but that doesn't mean you can not take advantage and enjoy the fun experience offered by the Limo. Riding in a limo and hiring it for special occasions can be one of the most incredible options for getting the best experience. 
For the best experience and to enjoy the fullest, it would best to follow some tips to make the riding more interesting: 
Fix the spot for the occasion: 
Before renting or hiring a limo, it would be recommended to decide the location according to your requirement. The location and the occasion both play a massive role in determining the right vehicle. Sherwood Park Limo provides you with a fantastic experience. For example, if there is a wedding vehicle such as Cadillac Escalade, Lincoln Stretch Limo, Ford Expedition Limo would be best. The rest of the events and occasions would require a different car. 
Go for the affordable one: 
Sherwood Park Limo promises to elevate your experience with the most fantastic cars at an affordable price. There is no need to choose from the expensive Limo, but your decision should be based on your exact requirements. For example, if you desire to hire a limo only for pickup and drop-up service, it would be best to go for the one with the least rental prices as you won't require advanced features. 
Picking the right vehicle for your guest could be a daunting task. To handle the out-of-town guest, a party bus would be the best option. Give a better experience to your out-of-town guest by hiring our professionals. 
Pick the trustworthy and reliable Limo service provider: 
It entirely depends on who you choose as your limo service provider. It would be best to go for the limo service provider with an excellent record and a good background to achieve the best performance. 
Advantages of limo transportation: 
If you plan to ride in a limo to the airport, you will be amazed by the options available to elevate your airport riding experience. There are several advantages of travelling with Sherwood Park Limo. 
Trustworthy pickup and drop service: 
One of the most significant advantages of hiring Sherwood Park Limo would be the reliable and trustworthy drop and pickup service. Often there are delays in flights, and we keep a proper check on the arrival and departure of your flight. It proves that we are one of the best choices for all your requirements and needs. 
A comfortable transport: 
There is a certain level of comfortableness in the airport limo services of Sherwood Park Limo. The personal chauffeur can help you out with any of your needs. There is no need to worry about the pickup and drop-up time and consistently report timely as we are specific with our time and. 
An affordable transport: 
The airport limo services of Sherwood Park Limo are way too affordable, so it is a cheaper option for airport travel. There is no need to spend money to park your vehicle. It, in turn, will save you from unnecessary expenses. Our chauffeur will do everything to make your airport travel the best experience affordably. 
An excellent choice for every group: 
Even for the larger group, a limo could be an excellent choice. If you have a group of people heading towards the airport, a limo could be the best option for all of you. It's possible to hire a limo for a group of eighteen people. A limo service proves that it could make your journey safe and reliable if hired through a professional and trustworthy company. 
It takes care of your privacy: 
Limo service from Sherwood Park Limo guarantees you privacy. The windows of the Limo are tinted, which means that no one from outside could have a idea what's going on inside. The driver, too, maintains the decorum by not indulging in any of your activities.  Neither you and your group will have any problem as long as concerned with privacy. 
With Sherwood Park Limo, airport travel can prove to be one of your great experiences, be it comfort, ease and style.